I'm becoming addicted to sushi. I really love it and have been wanting some for a while. Pretty food is also nice so, you have to take pictures!
Captive decor fishies, not on the menu.






Virgin Mojito, a very refreshing accompaniment to seafood.








Salad with cabbage, crab, salmon and sesame seeds.








Miso soup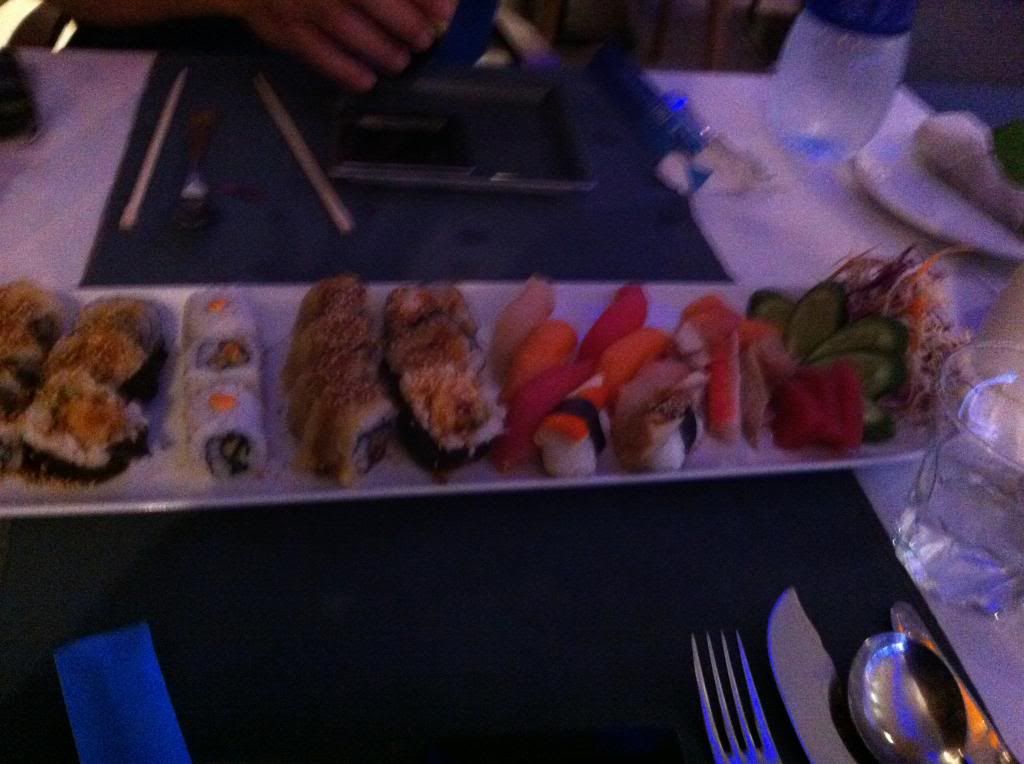 The sushi! A memorable meal.
I love how sushi never makes you feel gross or overly full. Satisfied but never that heavy feeling.