Blogger/Google/Picasa have informed me that my photo storage is full. It only took almost 8 years of blogging!. I'm now using Photobucket and I hope it's showing up everywhere. I remember someone once said it was blocked where they were.
Anyhow, this post is just a random jumble of images of late.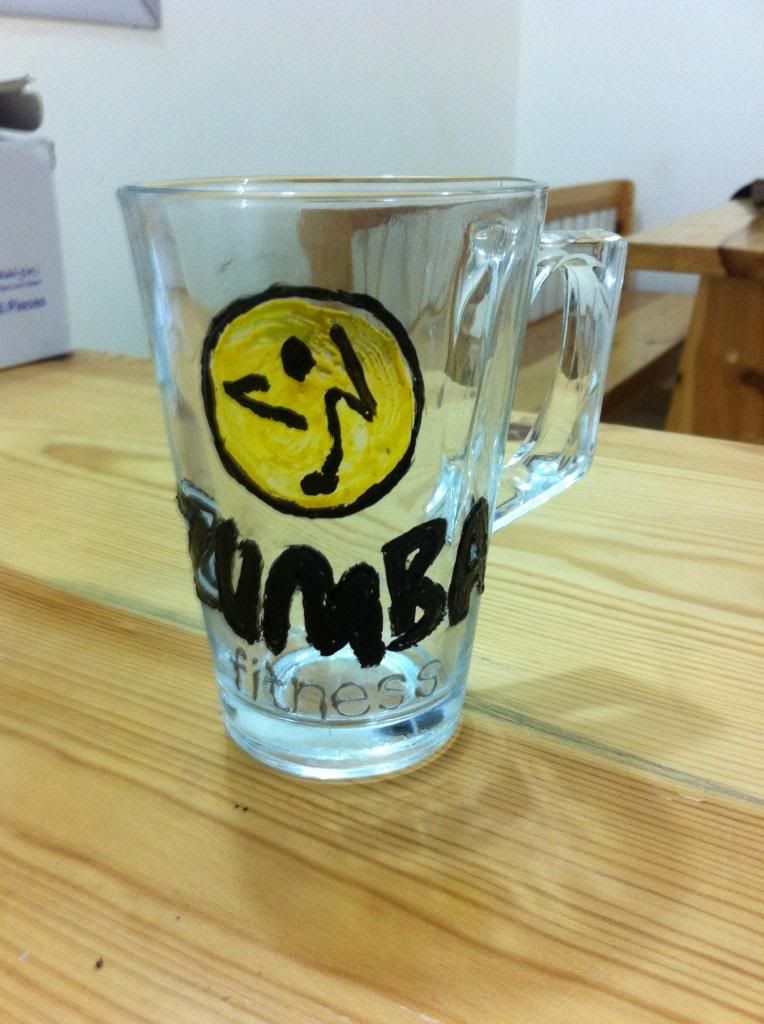 This here is a mug I made in a workshop at the same place I go to Zumba. They were making Christmas designs and I decided to go for the Zumba logo. I'm just using it for make up brushes though cause I'm not fully confident of that paint staying on through many washes.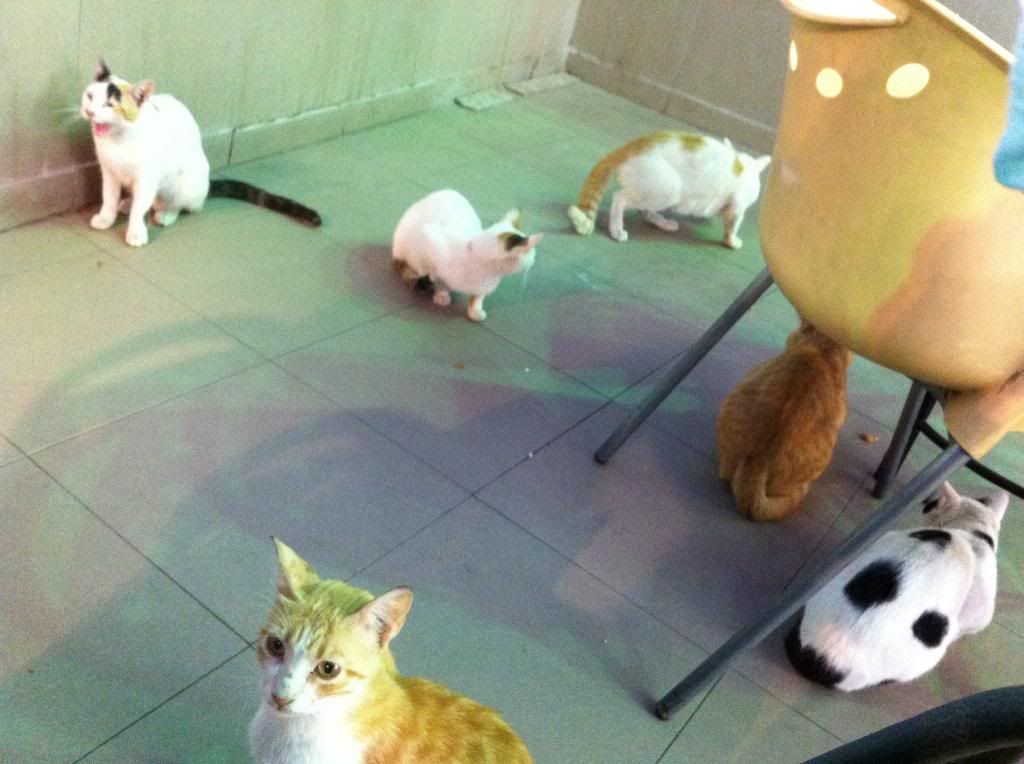 What happened here was we were eating at KFC and it was an outdoor table. About 8-10 cats swarmed around us and waited for food. It was hilarious and fun.
My current manicure, it's Wet n' Wild Megalast in I Need A Refresh-Mint. It's a little more green in real life but I wouldn't call it mint, more of a Tiffany's blue. I love the brush on this, flat and wide and curved. If you've tried it, you know what I mean.
This is on a pajama top I got as a gift and it's a very cozy, comfy pair of PJ's, but this picture/wording cracks me up so bad. The look on the T-Rex is one of "I don't know why it says Crocodile either"




This is a T-shirt I re-did specifically for my Zumba Pink Party. I realize it's a little gaudy/tacky but it's just for fun. I cut the neckline and hems off and stretched them out. Then I made some cuts on the sleeves and backs and lined the openings with a contrasting color fabric, holding it in place with little studs.
I'm now proudly down 8 kilos. I really love the feeling of my jeans being loose on me. I sewed elastic in one pair and another I want to do the same. I don't want to buy new stuff because I fully intend to get smaller so I'll just wait.
I'm going to be moving soon and it's a lot of work but also exciting. Lots of sorting, purging and organizing on my mind. If you like organizing you need to look at this Youtube channel
Organizedlikejen
She's like, crazy organized and I want to be like her when I grow up.
That's all for now, write me a comment will ya?