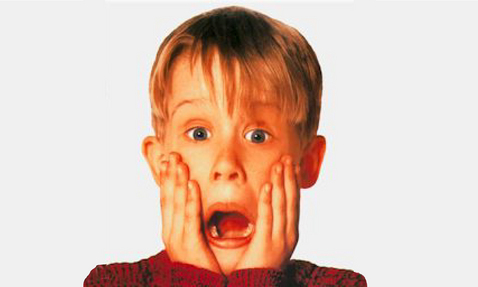 Mccaulie Culkin was so cute.
What age are kids able to be left alone for a few hours? I'm not in any hurry, just wondering what's the norm?
When I was a kid we were latch key kids and had our older sister with us but that was pretty common in 80's suburbia. My kids are 11, 9, 7 and 4 1/2, I've left the oldest home alone for a couple of hours and he's fine. I think he and Zayneb (9) would be ok too but I haven't done that or needed to before.
I suppose it depends on the kid and not a certain age and I also think more kids might equal more trouble but how do you know they are ready?
I have an acquaintance who as I've
previously posted
leaves her 1 year old in the care of her 7 and 10 year old kids. NOW she's gotten a job and leaves them to fend for themselves all day. Then she has the gall to complain about her babie's diaper rash or that her older 2 haven't eaten all day! I told her if she was in the US she'd be arrested but she laughed it off. (insert eyeroll here) So it's not at all uncommon for people here to leave young children alone even at night, sleeping. It boggles the mind really.
I can't see anything being important enough to go out and leave them at home now anyway. During the school year there are several hours to myself, alhamdulillah. I think I'll play it by ear and see how things go, inshaAllah.