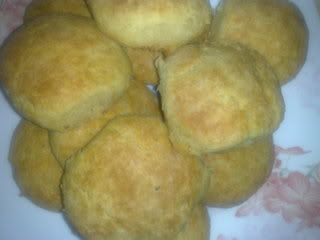 What a food filled day.
They came out pretty good for a first try. Reminded me of Pillsbury pop'n fresh dough. Thanks Noor for the recipe...You can find it
here.
It was actually really easy but I think if I had a biscuit cutter they'd come out higher but I just used a glass. They were still yummy and we had them with dinner.