Last night we went to pick up a few things. I am forever forgetting that I have a teapot on, sometimes till the water boils off completely! So I got this whistling teapot so that never happens again, InshaAllah.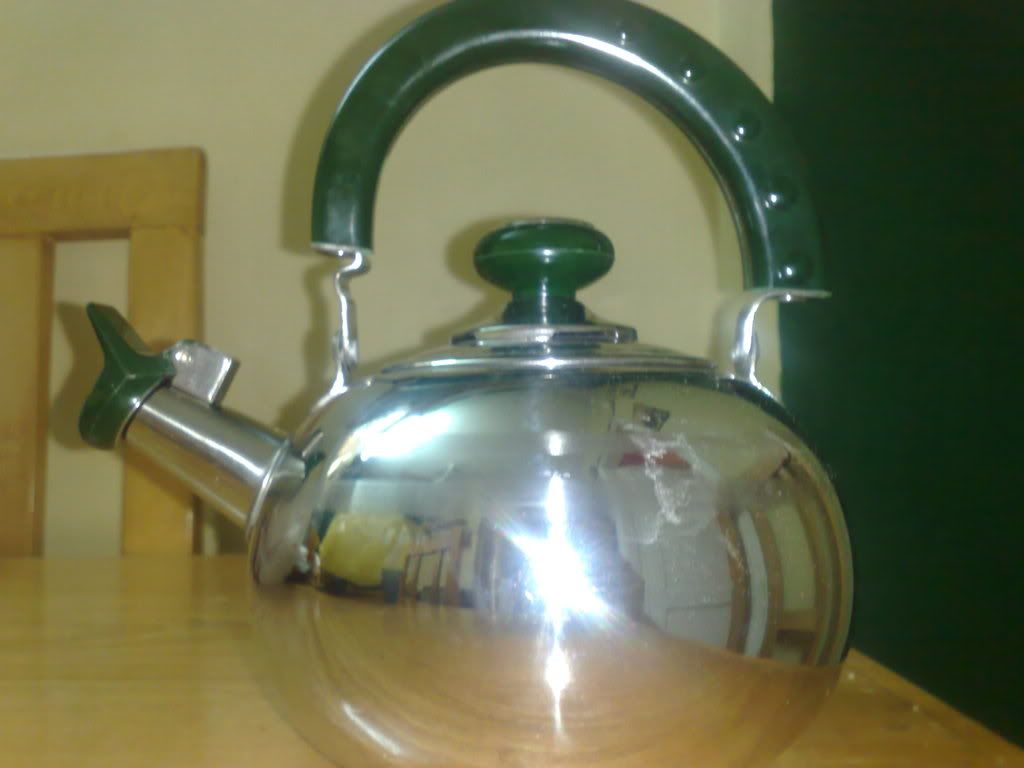 We needed a new rug in the living room, the old one was worn out. We went last night and picked this one. I love that it's not the traditional flowery oval design and NO fringe. Carpet fringe is annoying and it always gets caught in the vacuum. Our new rug matches our furniture well. Not to mention those mangoes.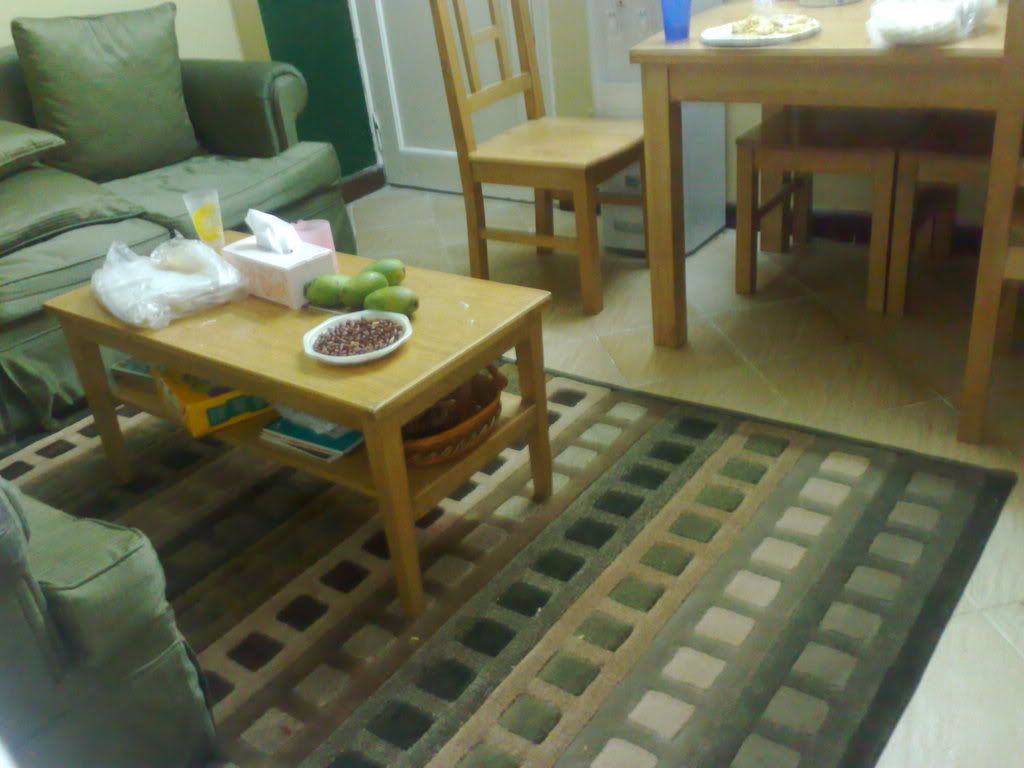 We also got a Ramadan lantern! The kids are enamored by this and just want to sit by it.