This recipe is pretty simple but it's a favorite around here.
Chicken Breasts
1 Large Onion
2 Eggs
Bread Crumbs
Oregano
Dill
Basil
Salt and Pepper.
Place marinated chicken (marinated in onions, salt and pepper) in a bowl with 2 whisked eggs.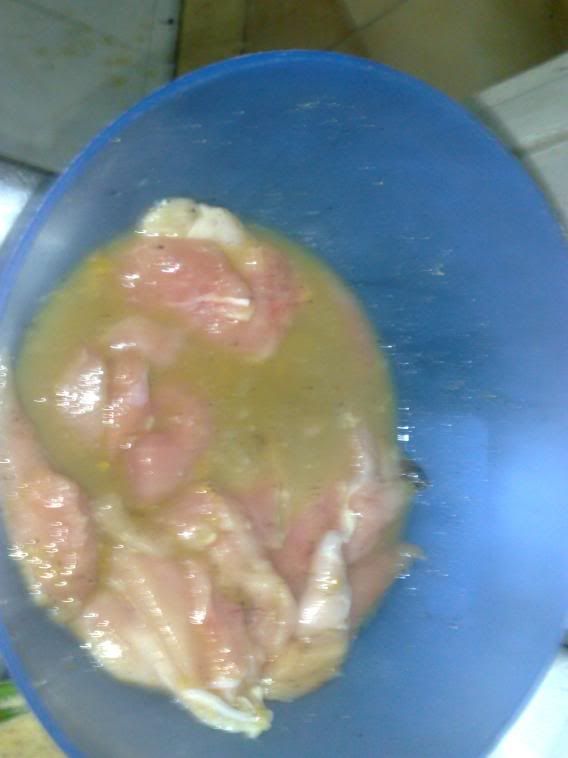 Season bread crumbs with dill, basil and oregano. (You can just buy the seasoned breadcrumbs but we don't have that here)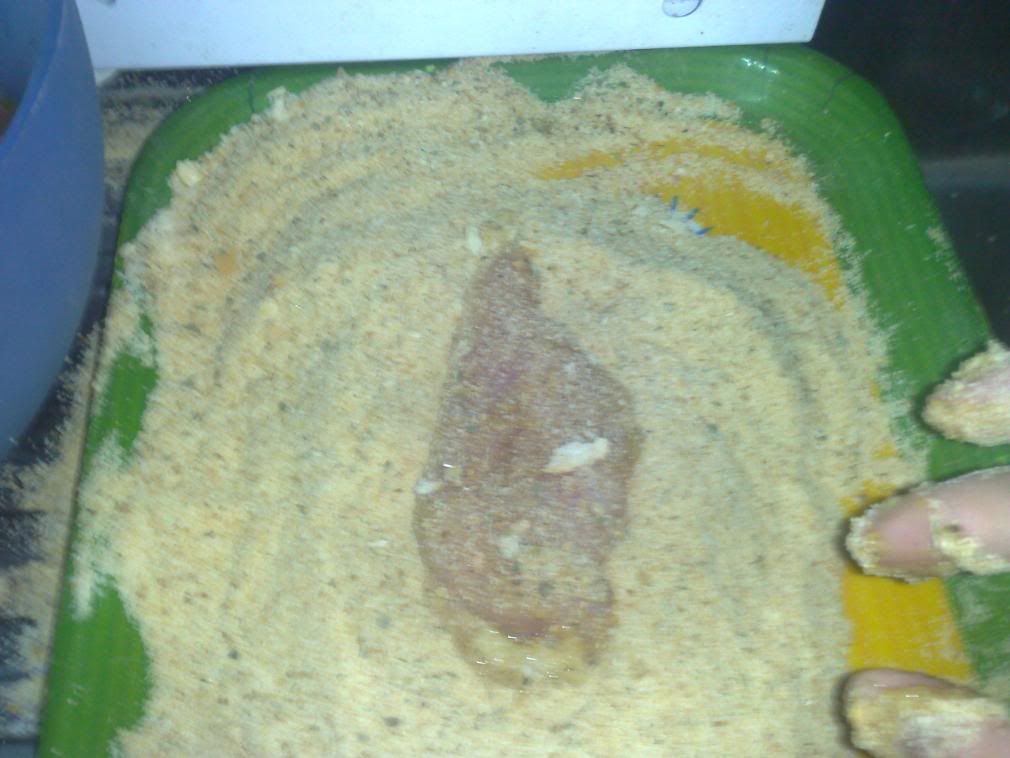 Bread the chicken cutlets , covering each side well, pressing down to flatten them out a bit.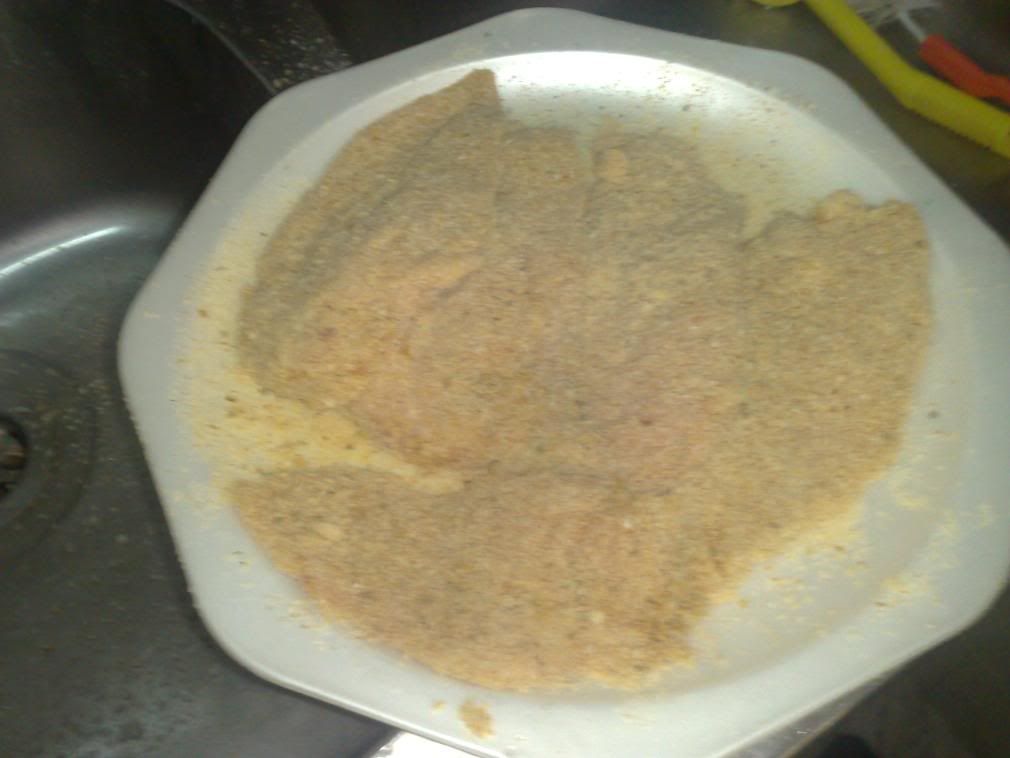 Fry at medium heat, if the chicken gets too dark too soon, lower the temp. It wont get a chance to cook through and that's just yuck.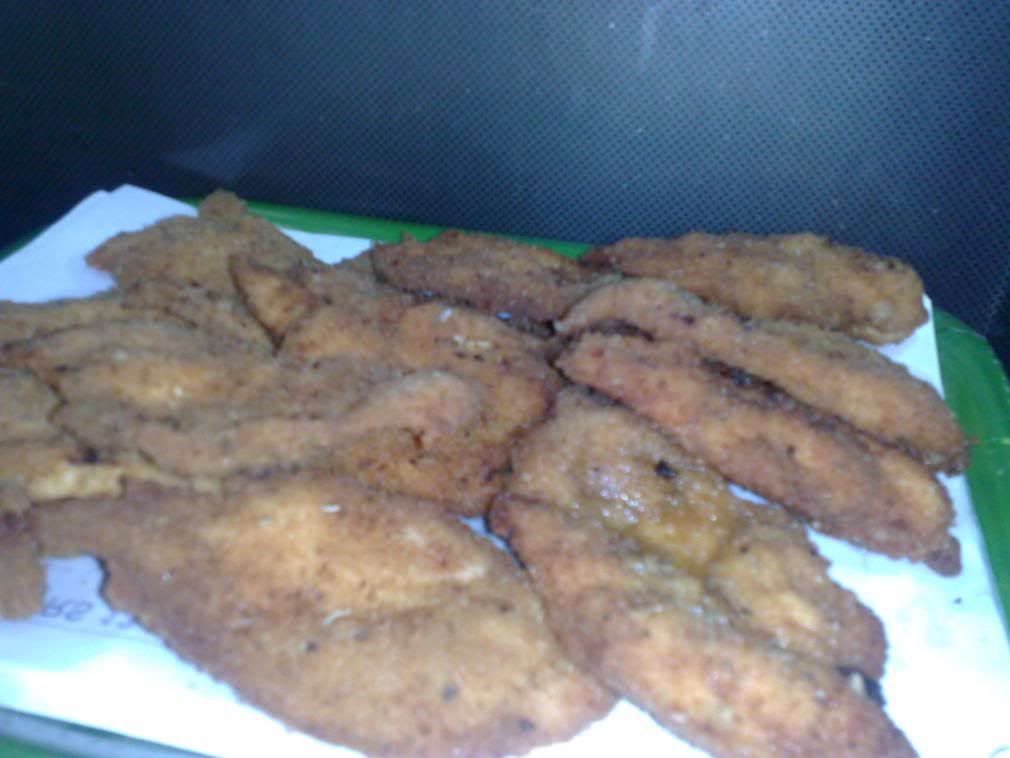 Serve with a salad, Macaroni and cheese and garlic bread.